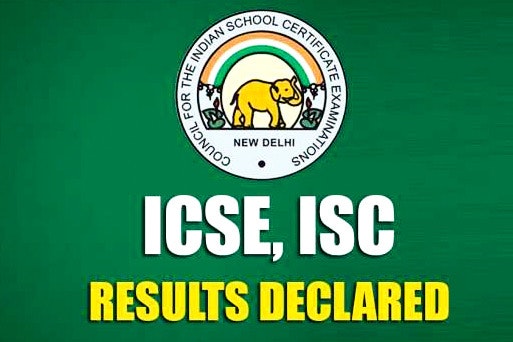 Congratulations to our students on their outstanding ICSE and ISC results! Your hard work and dedication have paid off, paving the way for a successful future.
Rúhíyyih School Students Shine in ICSE and ISC Exams 2023 with Remarkable Results
Miss Nayumika Subba Tops ICSE with 95.6%, Master Pema Norbu Excels in ISC with 87.75%
Jun 20, 2023
Spread the Word! Share this article:
Rúhíyyih School is delighted to announce the exceptional achievements of its students in the ICSE (Indian Certificate of Secondary Education) and ISC (Indian School Certificate) examinations held in 2023. The school community extends heartfelt congratulations to the students, their supportive parents, and dedicated teachers for their unwavering commitment and outstanding performances.
The results of the ICSE and ISC exams have left us brimming with pride and joy. The students have exhibited extraordinary dedication and perseverance, resulting in exceptional scores that reflect their hard work and determination.
Leading the pack in the ICSE examinations is the brilliant Miss Nayumika Subba, who has achieved an extraordinary score of 95.6 percent. Her exceptional academic prowess and commitment to excellence have made her a shining example for her peers. Miss Nayumika Subba's dedication, combined with her unyielding passion for learning, has earned her the top position in this highly competitive examination.
In the ISC exams, Master Pema Norbu has showcased his exceptional aptitude and diligence by securing an impressive 87.75 percent. His remarkable academic journey is a testament to his relentless pursuit of knowledge and his ability to consistently perform at the highest level. Master Pema Norbu's achievement is a result of his consistent efforts and the guidance provided by his teachers and parents.
The outstanding performances of Miss Nayumika Subba and Master Pema Norbu highlight the dedication and commitment exhibited by Rúhíyyih School students. These accomplishments would not have been possible without the unwavering support and guidance of their parents and the relentless efforts of the school's dedicated teaching faculty.
Rúhíyyih School takes immense pride in nurturing an environment that encourages academic excellence and holistic development. The students' outstanding results in the ICSE and ISC examinations are a testament to the school's unwavering commitment to providing quality education and fostering a passion for lifelong learning.
The management, faculty, and staff of Rúhíyyih School congratulate all the students who have achieved commendable results in the ICSE and ISC exams. These remarkable accomplishments serve as a stepping stone towards their future endeavours and are a testament to their abilities, hard work, and determination.
Rúhíyyih School remains dedicated to empowering its students with the necessary skills and knowledge to succeed in their chosen paths. The achievements of Miss Nayumika Subba and Master Pema Norbu in the ICSE and ISC exams are a source of inspiration for the entire school community.
As the students embark on their next chapter, Rúhíyyih School wishes them continued success and fulfillment in all their future endeavours.
Spread the Word! Share this article: