About Us
Rúhíyyih School is dedicated to providing a transformative educational experience that nurtures the physical, intellectual, spiritual, and moral growth of each student. It offers the Indian Certificate of Secondary Education Examination (ICSE) for Class 10 and the Humanities stream of the Indian School Certificate Examination (ISC) till Class 12.
"Among the greatest of all great services is the education of children, and promotion of the various sciences, crafts and arts. Praised be God, ye are now exerting strenuous efforts toward this end. The more ye persevere in this most important task, the more will ye witness the confirmations of God, to such a degree that ye yourselves will be astonished."
— Selection from the Bahá'í Holy Writings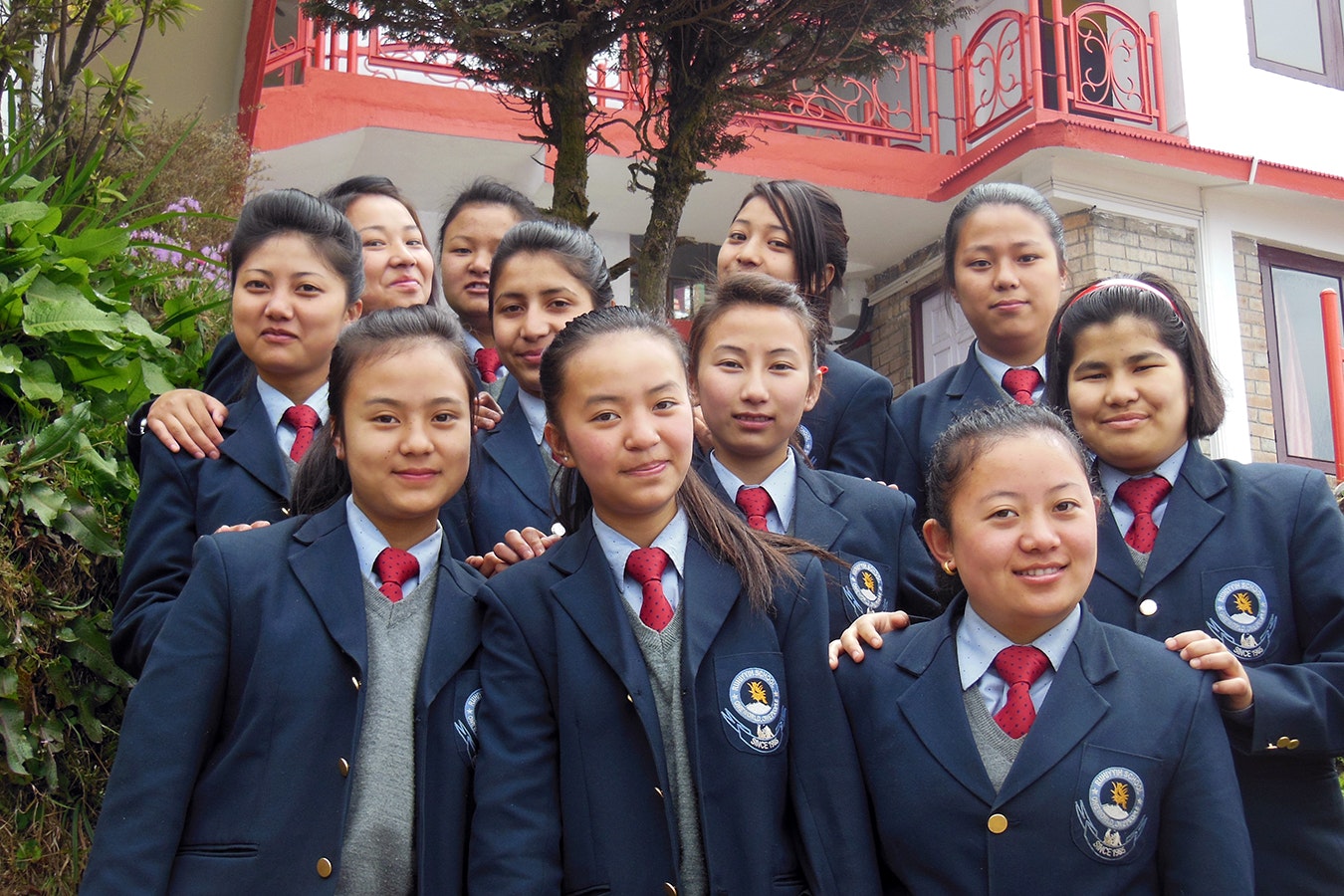 Proud and United: Grade 11 students radiate joy and togetherness as they proudly pose in their navy blue coats against the backdrop of our school's magnificent building. Their smiles reflect the spirit of camaraderie and academic excellence that define our educational community.
Rúhíyyih School was named after Madame Rúhíyyih Rabbáni, a renowned advocate for education and service to humanity.
Read more about Madame Rúhíyyih Rabbáni
The school's key principles include embracing equality and unity, cultivating character and knowledge, creating a dynamic learning environment, empowering the future generation, and promoting global citizenship and service. Character development is an integral aspect of the school's philosophy, and students are guided to develop virtues such as honesty, kindness, justice, and resilience.
Rúhíyyih School aims to create a dynamic learning environment that stimulates intellectual curiosity and fosters a love for learning. Its comprehensive academic curriculum covers a wide range of subjects, arts, and sciences, promoting critical thinking, creativity, and problem-solving skills.
The school strongly emphasizes the spirit of service, encouraging students to actively contribute to their communities and the world as global citizens. Through service-learning projects and community engagement, students develop a deep sense of social responsibility and a commitment to making a positive difference in the lives of others.
Throughout its existence, Rúhíyyih School has played a pivotal role in the upliftment of the Jorebunglow, Ghoom, and surrounding communities. The school has been instrumental in providing quality education that has empowered countless individuals to become successful citizens of the world, serving humanity in diverse roles such as nursing, law, business, medicine, and engineering.
The impact of Rúhíyyih School extends far beyond academic achievement. By instilling in students a deep sense of service to mankind, the school has inspired its graduates to actively engage in acts of compassion, kindness, and social responsibility. These individuals have emerged as compassionate leaders and contributors to their communities, embodying the principles of service and making a positive difference in the lives of others.
The school's commitment to excellence in education, coupled with its emphasis on character development and the spirit of service, has been instrumental in fostering the growth and progress of the community. Rúhíyyih School stands as a beacon of hope and a catalyst for positive change, creating a legacy of empowered individuals who are dedicated to serving humanity and making a meaningful impact in the world.
As the years go by, Rúhíyyih School continues to nurture and uplift the community, shaping future generations of compassionate and successful individuals who are prepared to embrace their roles as global citizens and contribute to the betterment of society.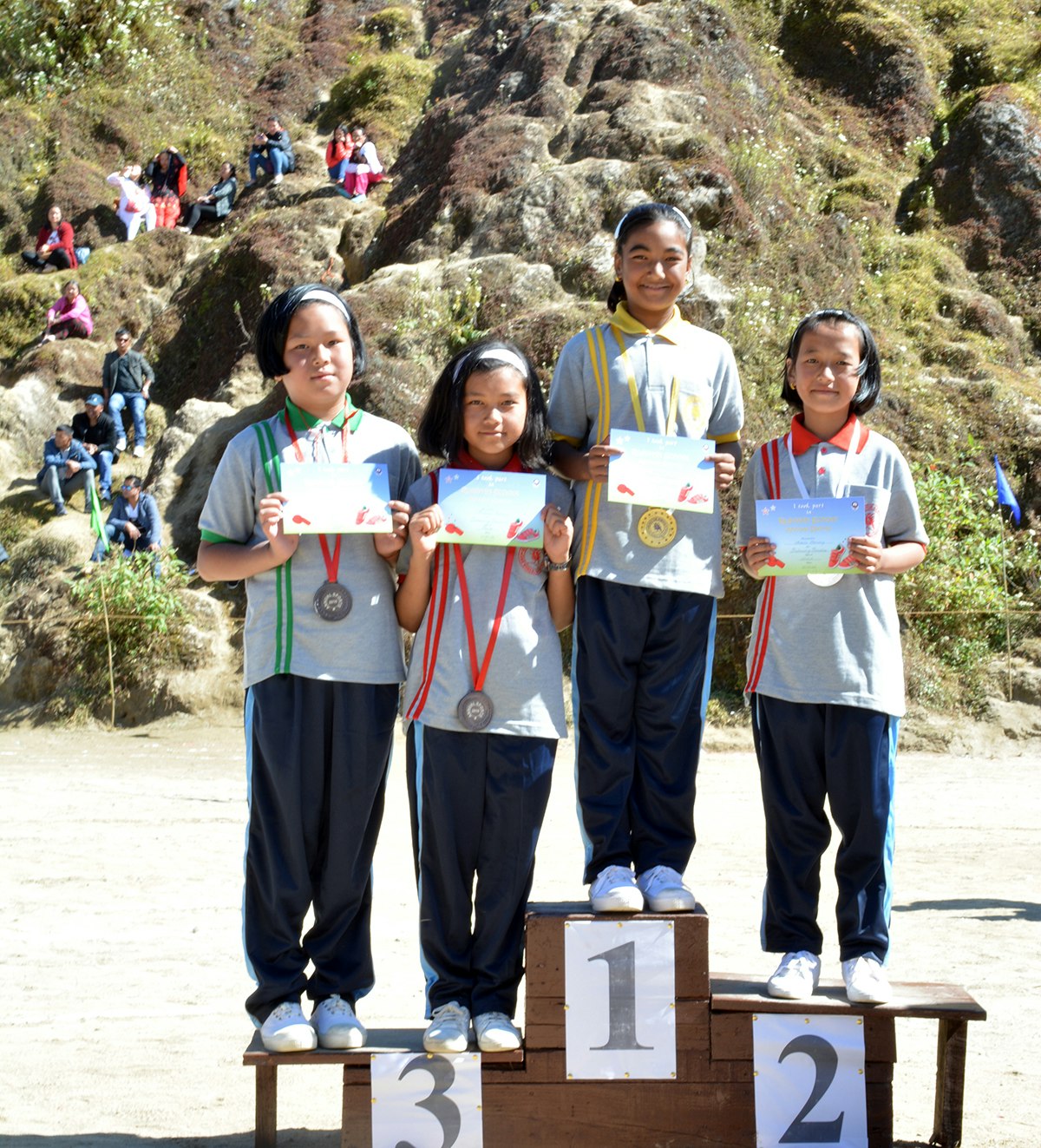 Champions on the Podium: Celebrating the remarkable achievements of our students as they proudly stand on the 1st, 2nd, and 3rd podiums. With beaming smiles, the winners proudly display their well-deserved certificates and medals, embodying the spirit of perseverance and accomplishment.