Contact Us
Get in Touch with Rúhíyyih School
Thank you for your interest in Rúhíyyih School. We welcome any inquiries, feedback, or requests for more information.
"Exert every effort to acquire the various branches of knowledge and true understanding. Strain every nerve to achieve both material and spiritual accomplishments. Encourage the children from their earliest years to master every kind of learning, and make them eager to become skilled in every art—the aim being that through the favouring grace of God, the heart of each one may become even as a mirror disclosing the secrets of the universe, penetrating the innermost reality of all things; and that each may earn world-wide fame in all branches of knowledge, science and the arts. Certainly, certainly, neglect not the education of the children. Rear them to be possessed of spiritual qualities, and be assured of the gifts and favours of the Lord."
— Selection from the Bahá'í Holy Writings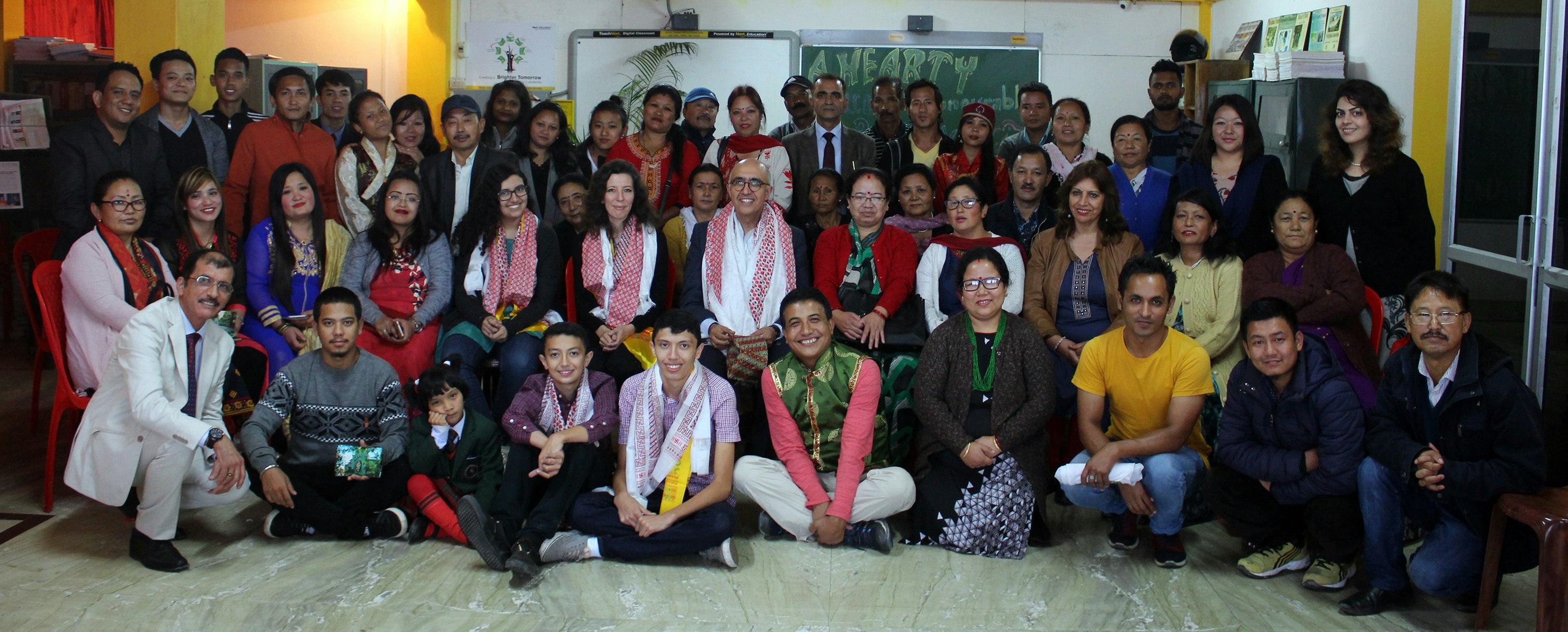 Memorable Moments of Celebration: A Joyous Visit to Remember - Esteemed member of the Universal House of Justice, Mr. Shahriar Razavi, along with his loving family, graced the Rúhíyyih School with their presence. This picture captures the warmth and camaraderie shared between the school staff, honoured guests, and the respected Razavi family. Their visit, marked by heartfelt appreciation and joyous celebration, was a significant honour for the Rúhíyyih family that will be forever cherished.
Contact Rúhíyyih School
Whether you have questions about our curriculum, admissions process, or would like to schedule a visit to our campus, our dedicated staff is here to assist you. We understand the importance of open communication and strive to provide prompt and helpful responses to all inquiries.
At Rúhíyyih School, we value building strong partnerships with parents and guardians. We encourage you to actively engage with us in your child's education and to share any concerns or suggestions you may have. Together, we can create a supportive and enriching learning environment for your child.
We also invite you to connect with us on social media to stay updated on the latest news, events, and activities happening at Rúhíyyih School. You can find us on Facebook, Twitter, and Instagram.
Thank you once again for considering Rúhíyyih School. We look forward to hearing from you and having the opportunity to serve your child's educational needs.
Please feel free to reach out to us using the following contact details:
Address:
Rúhíyyih School
Jorebunglow, P. O. Ghoom
Darjeeling, 734102,
West Bengal, India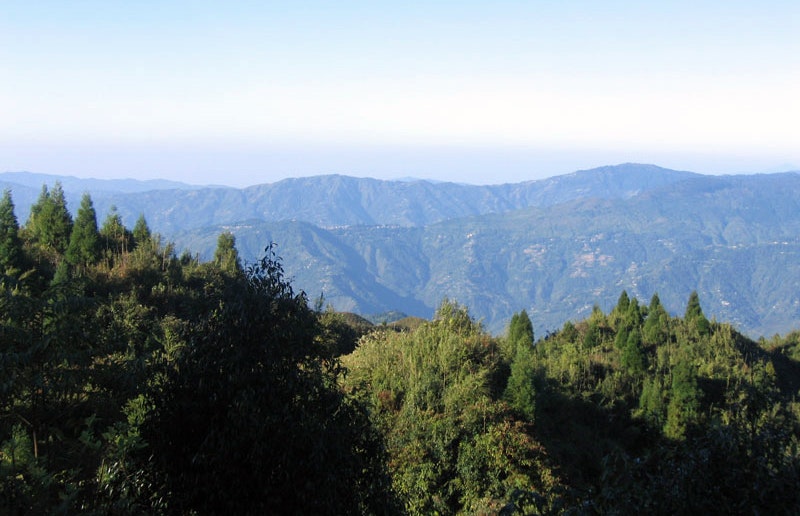 Nature's Grandeur Unveiled: Behold the breathtaking vista from Tiger Hill, where lush green mountains stretch as far as the eye can see. The foreground adorned with verdant trees creates a picturesque frame, inviting you to immerse yourself in the beauty of nature's vast canvas.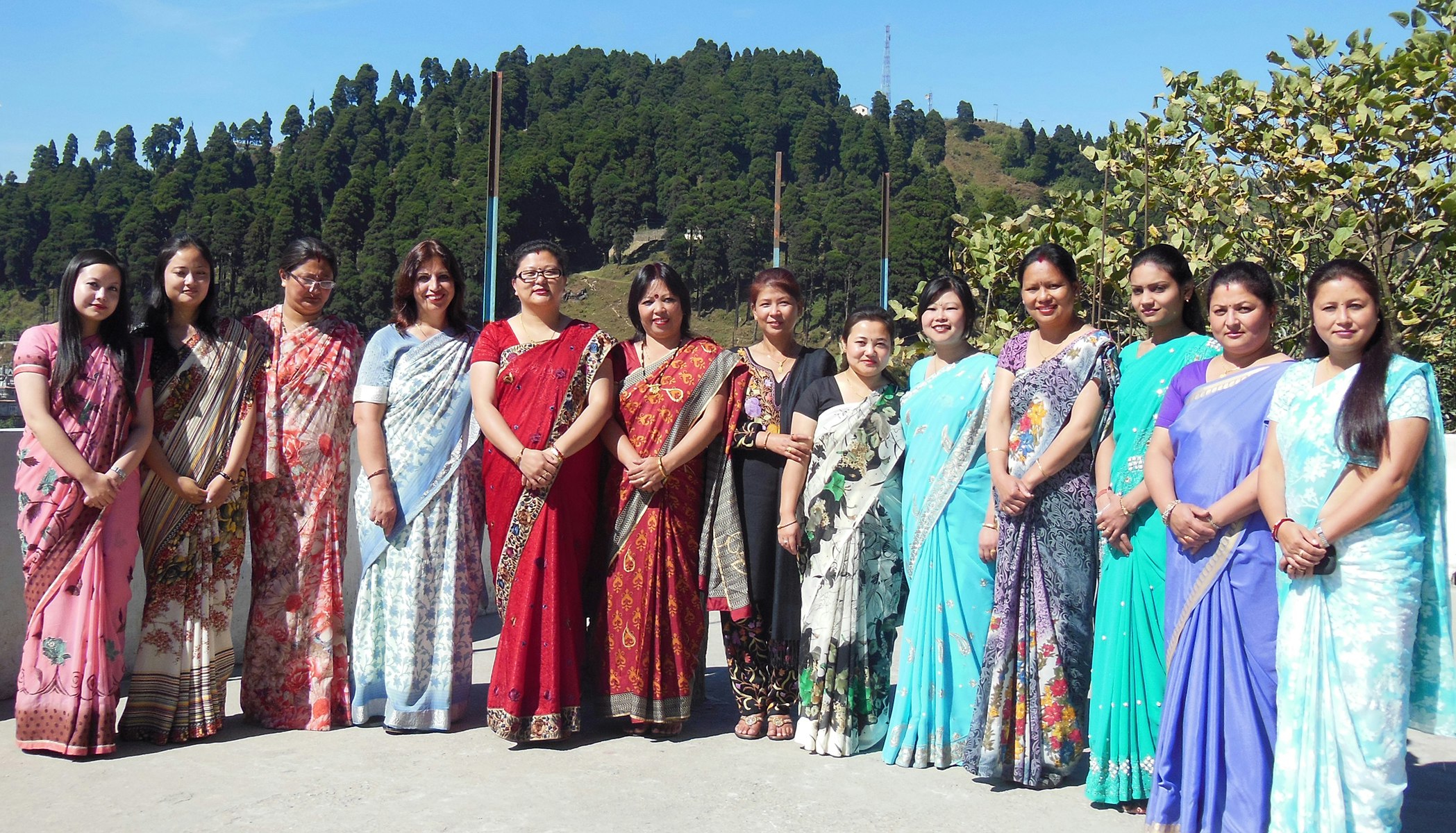 Radiant Elegance: Our lady teachers donning vibrant traditional saris, bring a splash of colour to the school grounds. Against the backdrop of the majestic Jalapahar ridge adorned with lush green trees, they embody grace and inspire with their dedication to education.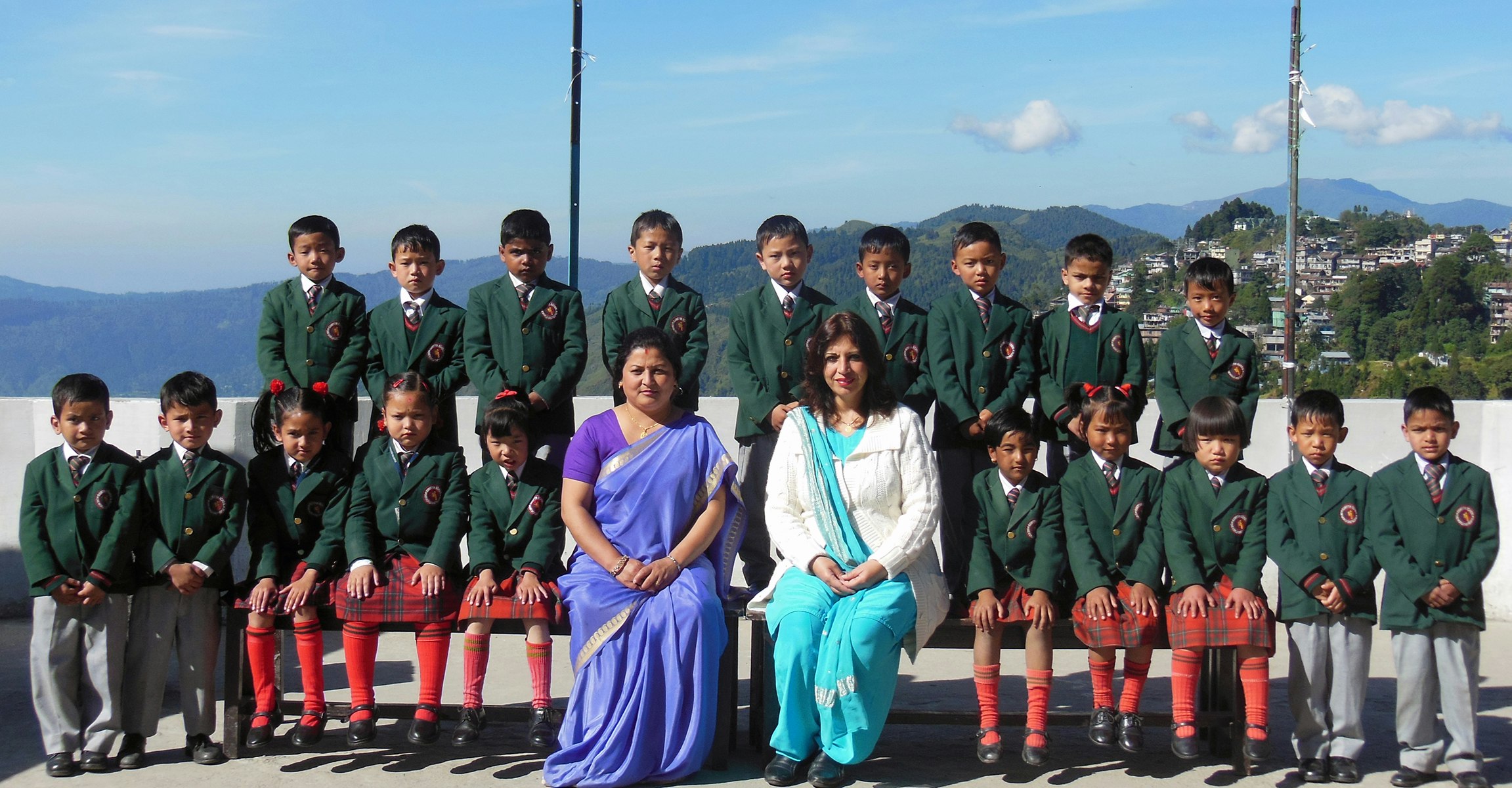 Bright Smiles, Bright Futures: Our junior school students, accompanied by their teacher and our esteemed principal, bask in the warmth of a sunny day at our school. With the picturesque mountains and the enchanting towns of Ghoom and Jorebunglow as their backdrop, they embark on a journey of knowledge and discovery.