Locale
Welcome to Rúhíyyih School: Discover the Enchanting Locale
At Rúhíyyih School, we are delighted to be situated in the captivating locale of Jorebunglow, Ghoom, amidst the majestic hills of Darjeeling in West Bengal, India. Our school's location offers a serene and picturesque setting that enhances the learning experience for our students. Explore the enchanting surroundings and nearby attractions that make our school truly unique.
Read more about Rúhíyyih School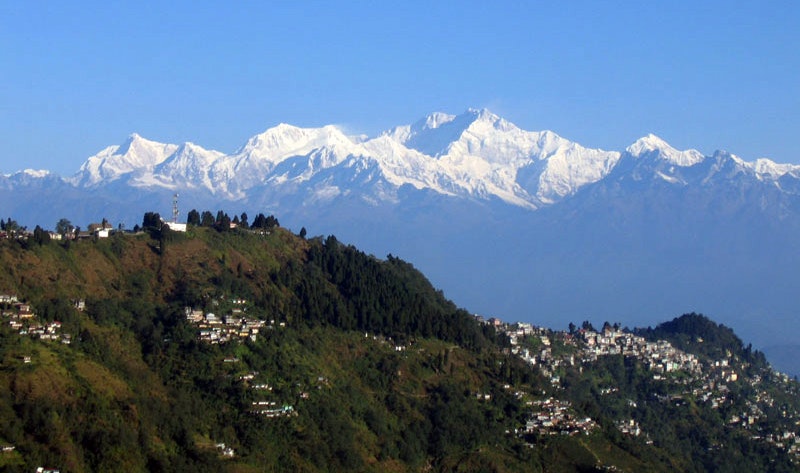 Awe-Inspiring Beauty: The breathtaking Kanchenjunga range majestically frames the enchanting town of Darjeeling. A mesmerizing vista from Tiger Hill, capturing the essence of nature's grandeur and the serenity of this remarkable locale.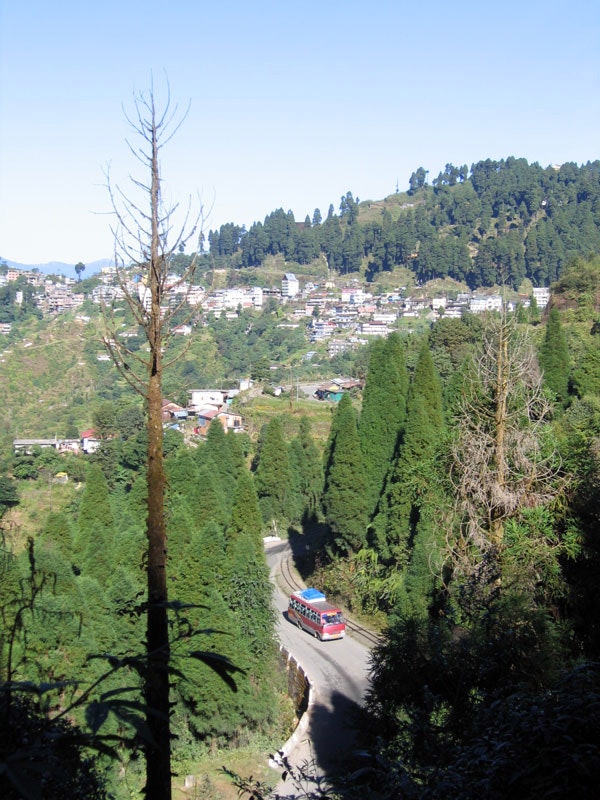 Nature's Serenade: The picturesque charm of Jorebunglow and Ghoom unfolds along the scenic Senchal Road. A tranquil mountain retreat surrounded by lush green pine trees, inviting you to embrace the beauty of nature and embark on a serene journey of discovery.
Exploring the Enchanting Beauty of Jorebunglow, Ghoom, and Beyond
Nestled in the hilly neighbourhood of Ghoom, our school benefits from its close proximity to the mesmerizing Jorebunglow. With its elevation of 2,225 meters (7,300 feet), Jorebunglow provides a serene and tranquil atmosphere for our students to thrive in. Surrounded by captivating tea gardens, including the renowned Tumsong Tea Estate, this locale offers a unique experience amidst the lush greenery of North Bengal.
Tumsong Tea Retreat: Luxury Amidst Tea Gardens
Just a short distance from Ghoom, approximately 298 kilometers away from Darjeeling, lies the luxurious Tumsong Tea Retreat. Part of the Chamong group, Tumsong Tea Estate sprawls across an expansive area of 186 hectares, with 114 hectares dedicated to tea gardens. The retreat offers a colonial Managers' Bungalow as accommodation, providing a blend of comfort and the authentic charm of the tea estates. From here, you can indulge in the breathtaking views of the majestic Kanchenjunga and immerse yourself in the hospitality and activities offered, such as cycling, fishing, and hiking.
Batasia Loop: A Marvel of Engineering and Commemoration
Within close proximity to our school, you'll find the iconic Batasia Loop. This engineering marvel was commissioned in 1919 as a spiral railway to lower the gradient of ascent for the Darjeeling Himalayan Railway. Located just 5 kilometers from Darjeeling and below Ghoom, the Batasia Loop offers a memorable experience as the train track spirals around over itself through a tunnel and over a hilltop. Additionally, it houses a poignant war memorial dedicated to the brave Gorkha soldiers of the Indian Army who made the ultimate sacrifice after India's independence in 1947.
Immerse Yourself in the Enchanting Locale
The serene beauty of Jorebunglow and Ghoom, coupled with the nearby Tumsong Tea Retreat and Batasia Loop, create a captivating locale that enhances the educational journey at Rúhíyyih School. Our students have the opportunity to explore the lush tea gardens, witness the stunning views of Kanchenjunga, and experience the rich heritage and engineering marvels of the region. We invite you to embrace the enchanting locale of Rúhíyyih School, where the beauty of nature and the pursuit of knowledge intertwine to create an extraordinary educational experience.
Darjeeling: A Hill Station of Beauty and Charm

Discover the enchantment of Darjeeling, a renowned hill station situated at an elevation of 2,035 meters (6,678 feet). It boasts scenic beauty, picturesque tea gardens, and awe-inspiring views of Mt. Kanchenjunga, the world's third highest mountain peak. The town's reputation as an educational center enriches the learning opportunities for our students. Darjeeling is renowned for its Darjeeling Himalayan Railways, thriving tea industry, and ancient monasteries. It is a sought-after tourist destination celebrated for its stunning landscapes, expansive tea plantations, and delightful weather.

As the leading exporter of tea, Darjeeling attracts visitors during the plucking season. The sight of women diligently plucking tea leaves in the fields, accompanied by the captivating aroma of tea, mesmerizes international visitors. Additionally, the town serves as a vibrant shopping hub, offering a diverse range of retail therapy options. From exquisite showpieces to fashionable clothing and unique handicrafts, the local markets cater to a variety of tastes. Visitors can explore and purchase woolen garments, shawls, and other distinctive items, enhancing the allure of their visit to Darjeeling.

Tiger Hill Observation: Majestic Views at Your Doorstep

Just a short distance from our school, approximately 4 kilometers away, lies the world-famous Tiger Hill Observation. This renowned tourist destination offers a panoramic view of the awe-inspiring peaks of Mt. Everest, the world's highest mountain, and Mt. Kanchenjunga, the world's third highest mountain. On clear days, visitors can witness the spectacular sight of the sun rising over these majestic peaks, creating a breathtaking display of nature's grandeur.

Tiger Hill is eminently known for its splendid sights of the early morning sunrise where you can witness a panoramic view of Mount Everest and Mount Kanchenjunga together. It lies at an altitude of 2590 meters and at a distance of 13 kilometers away from Darjeeling. The wonderful view of snow-capped mountains sitting among cotton clouds draws in tourists to Tiger Hill from throughout the country.

At sunrise, the peaks of Kanchenjunga are lit up before the sunlight is seen anywhere else in the city, which is an amazing thing to experience. The fresh morning air as you make your way to the summit is a refreshing experience away from the banter of city life. Each day, countless tourists can be spotted visiting this amazing mountain range in Darjeeling, mesmerized by its beauty.

Convenient Access to Rúhíyyih School

Reaching our school is convenient for students and visitors alike. Darjeeling is located approximately 500 kilometers north of Kolkata and 50 kilometers north of Siliguri. You can choose to travel by air to Bagdogra Airport or enjoy a scenic rail journey from Kolkata or Delhi to Siliguri. From there, various transportation options such as taxis, buses, or the iconic Toy Train are available to take you to Darjeeling and explore the captivating locales of Jorebunglow, Ghoom, and Tiger Hill.

Immerse Yourself in the Captivating Locale of Rúhíyyih School

At Rúhíyyih School, we take pride in our unique location, surrounded by the serene beauty of Darjeeling and its neighbouring areas. Our enchanting locale serves as an inspiring backdrop, fostering an environment that nurtures learning, personal growth, and a deep connection with nature. Come and experience the captivating locale of Rúhíyyih School, where education intertwines seamlessly with the beauty of the surroundings, creating an enriching and transformative educational journey for our students.

"The spirit of Darjeeling, with its aura of an ancient mystery, whispers through the Himalayan breeze. It's not just a place, it's a timeless melody sung by the majestic mountains."
— Anonymous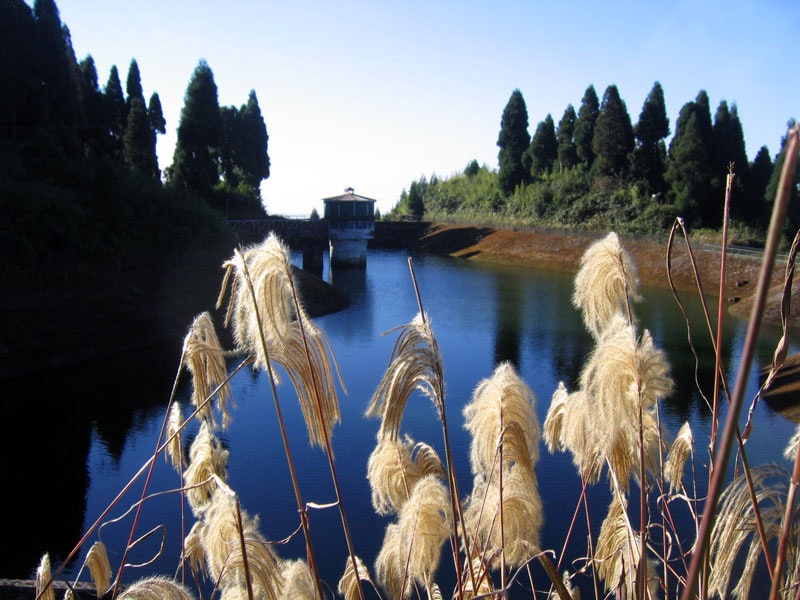 Tranquility Unveiled: Senchal Lake's serene waters mirror the beauty of the surrounding pine trees, while vibrant yellow and whitish flora add a touch of enchantment to this captivating landscape. Immerse yourself in the harmonious embrace of nature's masterpiece.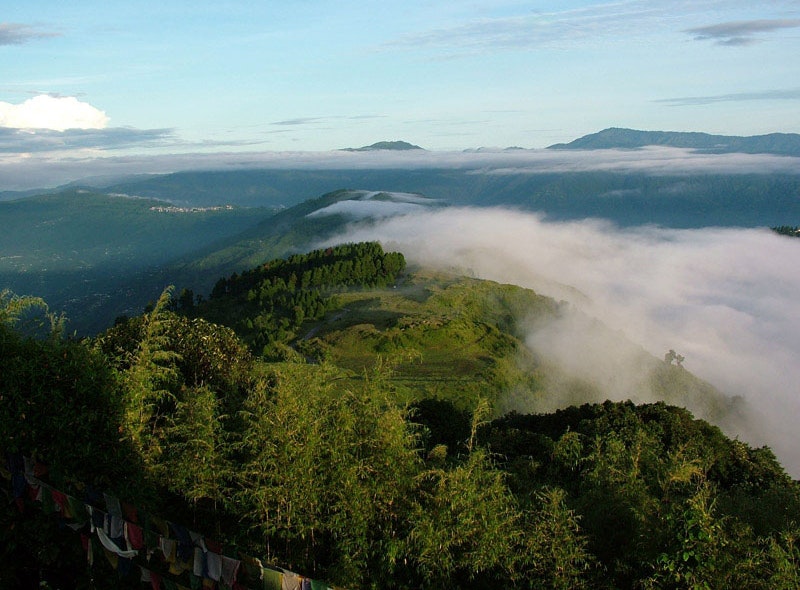 Embracing Serenity: From the vantage point of Tiger Hill, a breathtaking vista unfolds before your eyes. Lush green mountains, cloaked in a veil of misty clouds, stretch into the distance. Colourful prayer flags flutter in the foreground, adding a touch of spirituality to this mesmerizing panorama.