Admissions
Welcome to the Admissions page of Rúhíyyih School! We are delighted that you are considering our school for your child's educational journey. At Rúhíyyih School, we are committed to providing a nurturing and inclusive learning environment where students can flourish academically, spiritually, and personally. Our admissions process is designed to ensure that we find the right fit for each student, taking into account their unique abilities, backgrounds, and aspirations. We value diversity and seek to create a community that celebrates the oneness of humanity. We invite you to explore the information below to learn more about our admissions procedures, criteria, and philosophy. If you have any questions or would like to request more information, please do not hesitate to contact our admissions office. We look forward to partnering with you in providing a transformative educational experience for your child.
"It followeth that the children's school must be a place of utmost discipline and order, that instruction must be thorough, and provision must be made for the rectification and refinement of character; so that, in his earliest years, within the very essence of the child, the divine foundation will be laid and the structure of holiness raised up."
— Selection from the Bahá'í Holy Writings
Read more about Our Programmes at Rúhíyyih School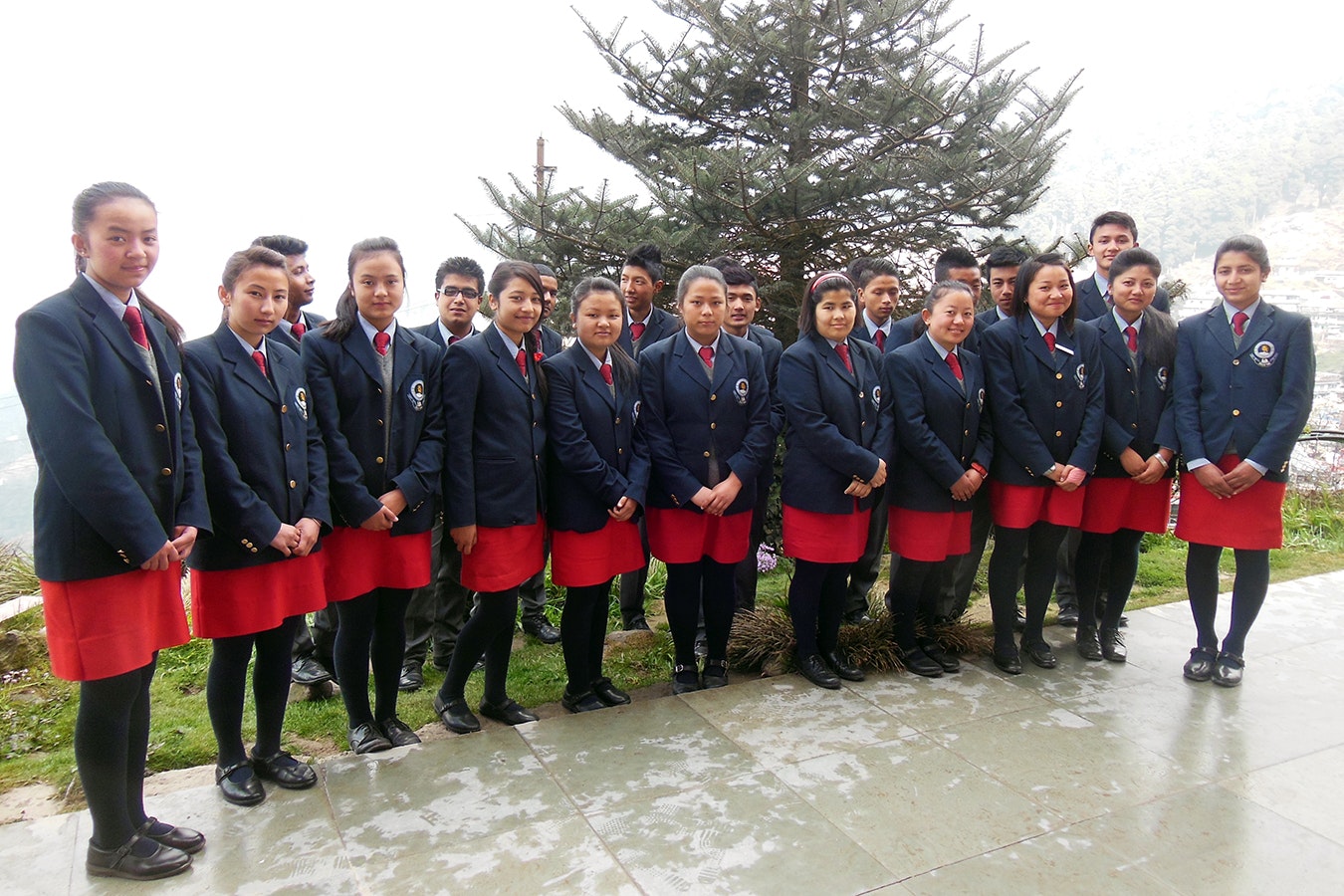 United in Education, United in Nature: Grade 11 students stand proudly in their uniforms, surrounded by the majestic mountains that symbolize their journey of growth and learning at our school.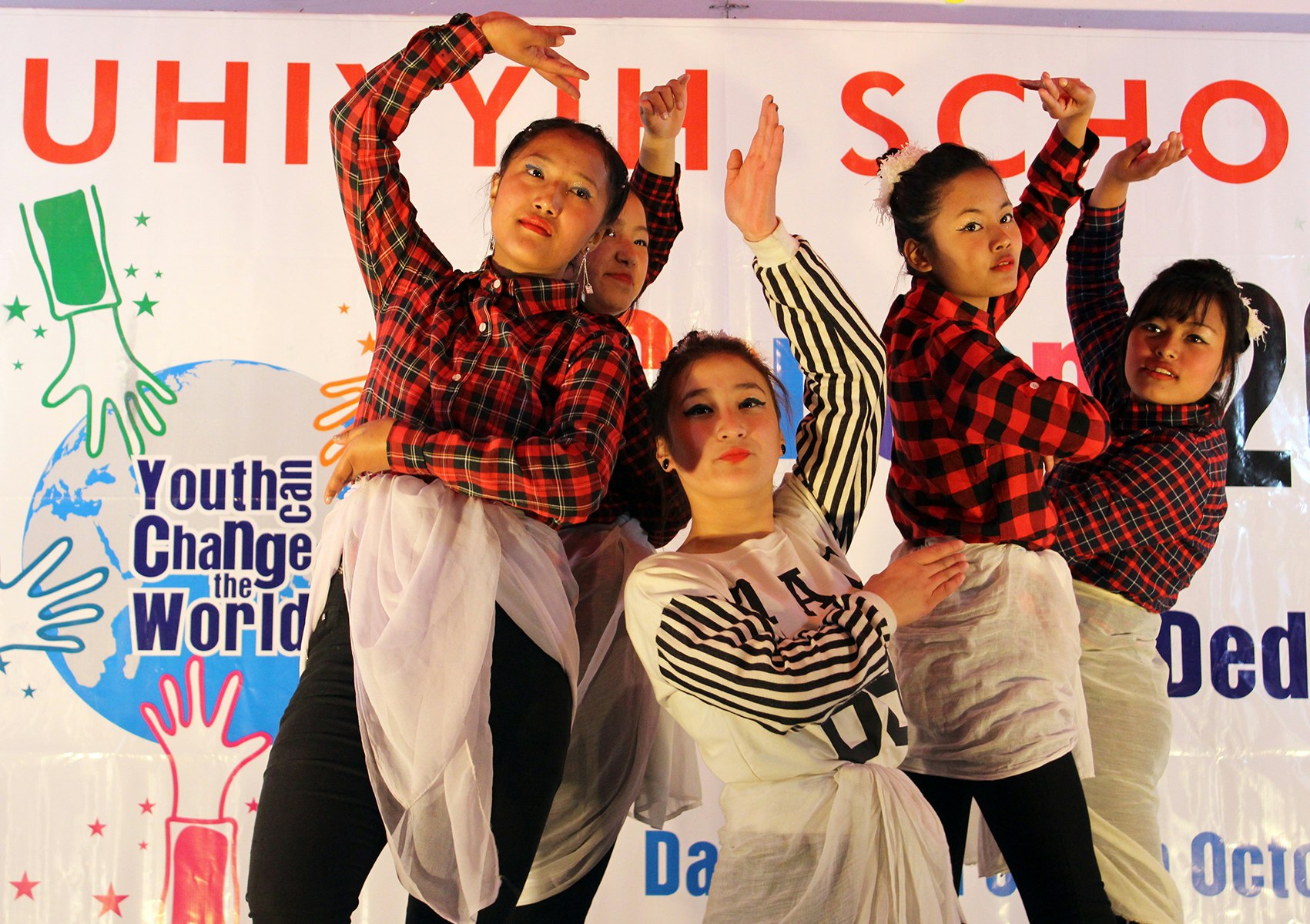 Vibrant Rhythms, Bright Futures: Students dance with colourful attire, embracing the power of youth to change the world, against a backdrop that inspires and ignites their passion for making a difference.
Our Approach to Education
At Rúhíyyih School, we believe that education is not just about acquiring knowledge, but also about nurturing the whole child and cultivating their unique potential. Our approach to education is rooted in the principles of the Bahá'í Faith, which emphasize the development of character, unity, and service to humanity. We strive to create a holistic learning environment that fosters intellectual growth, spiritual empowerment, and social responsibility.
Academic Excellence: We are dedicated to providing a rigorous academic curriculum that challenges and inspires our students to reach their full potential. Our experienced and passionate faculty members are committed to nurturing a love for learning and critical thinking skills. We aim to equip our students with a strong foundation in core subjects while encouraging them to explore their interests and develop a lifelong love for learning.
Spiritual Empowerment: We believe in the importance of nurturing the spiritual dimension of each student. Our educational programs integrate spiritual principles and values, allowing students to explore their own spiritual identity and develop a deep sense of purpose and moral responsibility. Through prayers, devotional gatherings, and moral education, we aim to cultivate virtues such as compassion, justice, and unity in our students.
Character Development: At Rúhíyyih School, character development is at the heart of our educational philosophy. We strive to instill in our students the qualities of integrity, empathy, and resilience. Through various activities and programs, we encourage our students to become responsible and ethical individuals who make positive contributions to their communities and the world at large.
Global Citizenship: We aspire to develop a sense of global citizenship in our students, helping them understand and appreciate the interconnectedness of the world. We embrace diversity and promote an inclusive and harmonious community where students from different backgrounds come together to learn and grow. Through cross-cultural experiences, community service projects, and a focus on social justice, we inspire our students to become compassionate and active global citizens.
We believe that education is a lifelong journey, and we are committed to supporting our students in their quest for knowledge, personal growth, and meaningful engagement with the world. At Rúhíyyih School, we aim to empower our students to become compassionate leaders, critical thinkers, and agents of positive change. Together, let us embark on this transformative educational journey that nurtures the mind, uplifts the spirit, and prepares our students to embrace a future filled with endless possibilities.
Embracing a Holistic Vision for Transformative Education

Rúhíyyih School draws deep inspiration from the Bahá'í teachings, recognizing the profound role of education in fostering true civilization. Our educational approach encompasses the physical, intellectual, spiritual, and ethical dimensions of individuals, aiming to provide a comprehensive and transformative learning experience. We believe that education transcends mere knowledge acquisition and instead focuses on the harmonious development of the whole person. By integrating moral and spiritual growth with academic excellence, we empower our students to lead purposeful lives and contribute to the betterment of society. We view education as a transformative force that shapes both individuals and society, instilling core values of compassion, justice, and unity. With a dedicated focus on empowering the youth, we inspire them to become torchbearers of positive change, contributing to the creation of a future marked by harmony and peace. Through collaboration with our exceptional faculty, supportive families, and engaged community, Rúhíyyih School remains committed to providing a transformative education that embraces the physical, intellectual, spiritual, and ethical dimensions of our students' lives. Together, we embrace this holistic vision of education and empower our youth to shape a brighter future for themselves and the world at large.

Nursery Admissions

Children who have attained the age of 3 years shall be eligible for admission to Nursery. At Rúhíyyih School, we believe in providing a strong foundation for our youngest learners. Our Nursery program is designed to create a nurturing and stimulating environment where children can begin their educational journey with joy and enthusiasm. We prioritize their social and emotional development, ensuring they receive the care, attention, and educational experiences they need during these crucial early years.

Admissions for Other Grades

Admissions for grades other than Nursery are usually based on previous school records. We value the diversity of our student body and welcome applicants from various educational backgrounds. When applying to Rúhíyyih School, please submit your child's previous school records along with the application. These records help us understand your child's academic background and progress. We review each application carefully, considering the individual needs and potential of every student.

Admission Test

Each child must also pass an admission test in order to be eligible for admission. This test helps us assess their readiness and suitability for our academic programs. Our aim is to ensure that students admitted to Rúhíyyih School can thrive academically and benefit from our holistic approach to education. The admission test is designed to evaluate their cognitive abilities and basic knowledge in core subjects. We understand that each child is unique, and our admission process takes into account their potential for growth and development.

Contact the Admissions Office

To request more information or to begin the admissions process, please contact the admissions office. Our team is here to guide you through the process, answer any questions you may have, and provide you with all the necessary information to make an informed decision for your child's education. We look forward to welcoming you and your family to the Rúhíyyih School community, where we strive to empower our students to become flourishing branches of the tree of humanity.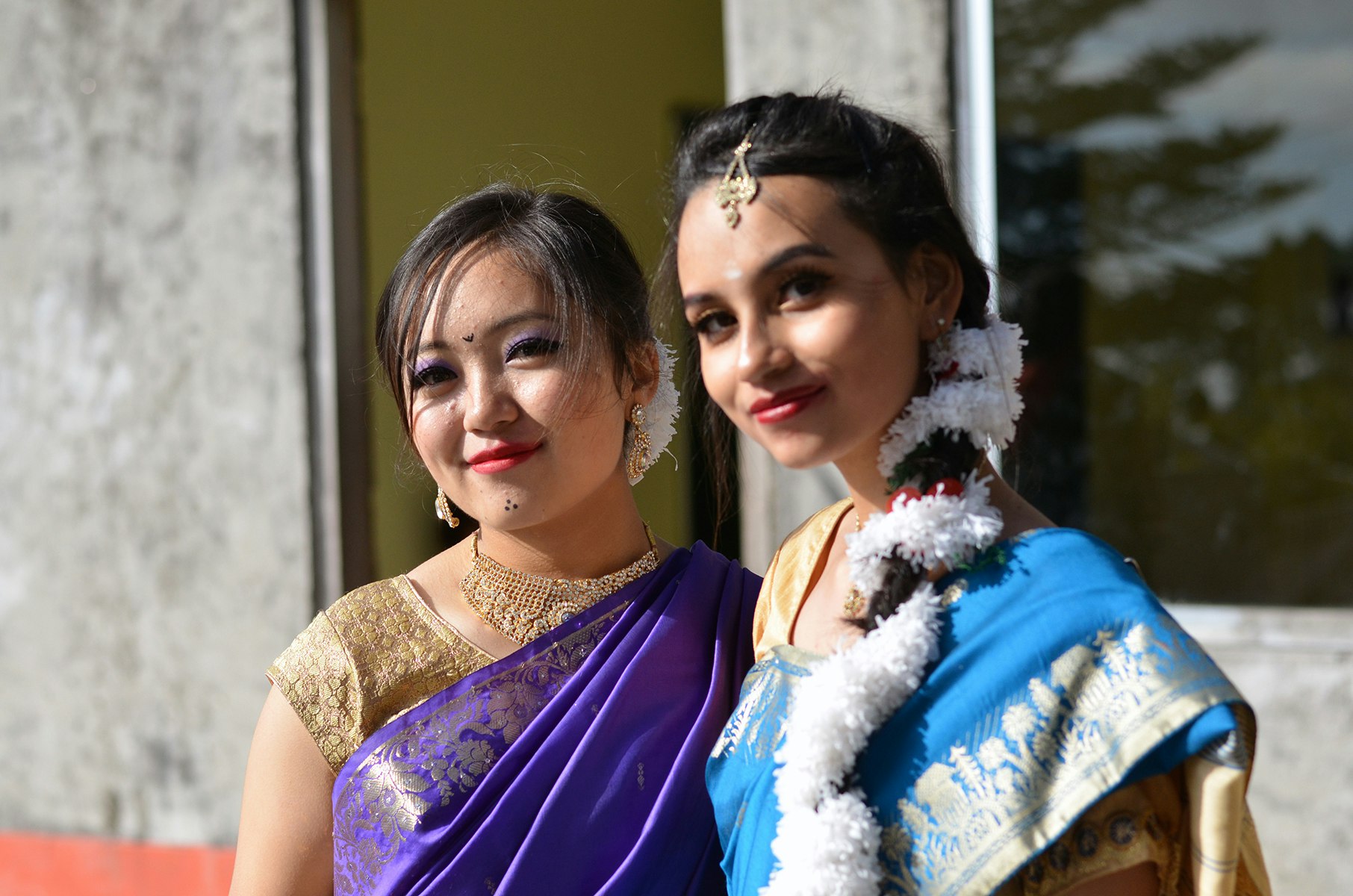 Graceful Traditions, Timeless Elegance: Two high school girls donning traditional saree dresses, adding a touch of splendour to the auspicious day, against the backdrop of our beloved school.